Lot 35
Dean Baldwin Lew
(w/ Frédéric Lavoie)
Three demi bouteille de vin2020
Orange wine of an unknown grape, glass, cork and wax
Bottles 1-3 of 27
240ml each
Estimate $180
Courtesy of the artist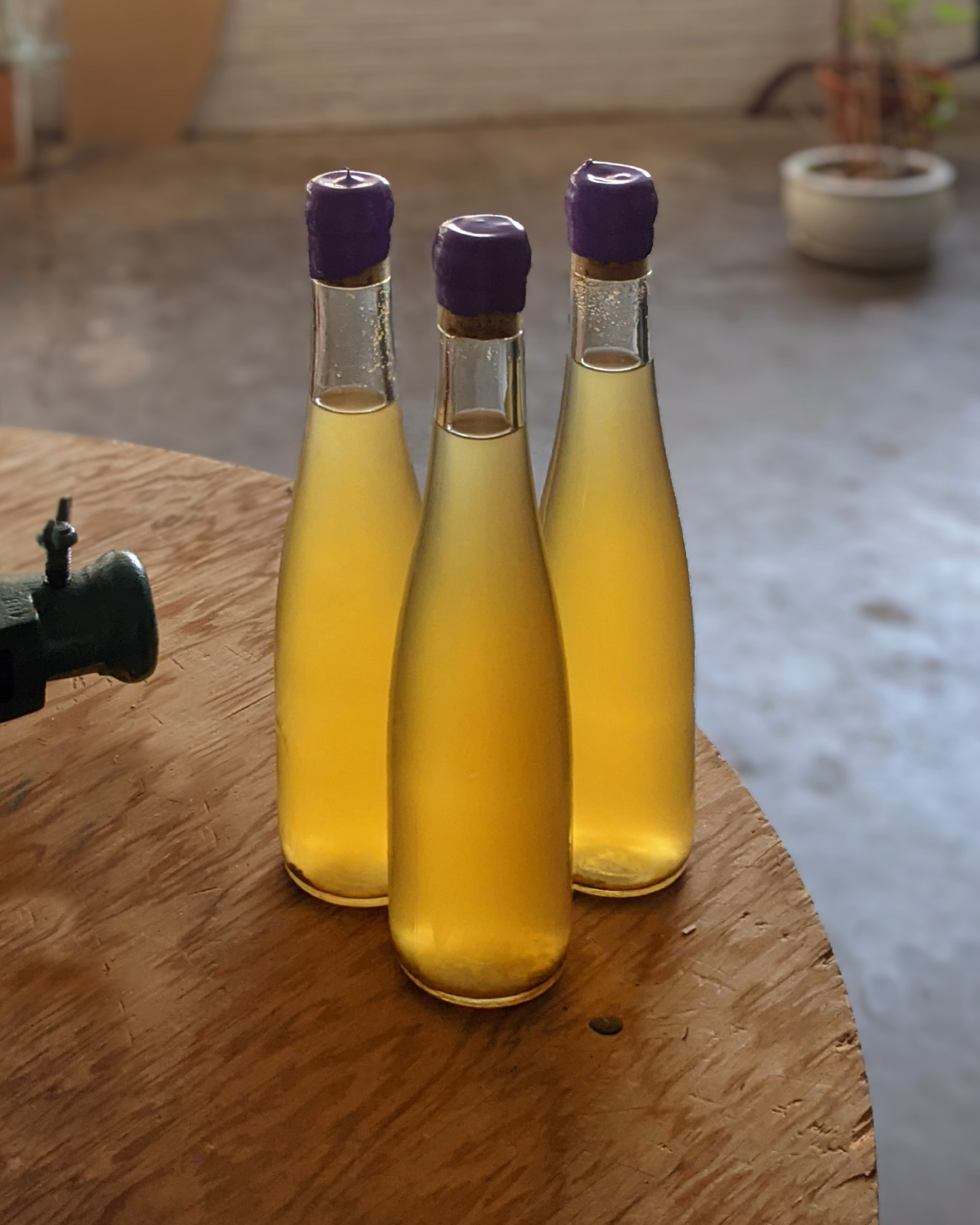 Orange wine of an unknown grape from a single vine in the alleyway backyard of Frédéric Lavoie located in Parc X, Montreal, Quebec.
Harvested by hand on September 18 and crushed by foot the same day; Followed by a primary fermentation and maceration on skins for 20 days. Left unfiltered and bottled with minimal sulfur just last week.
It has a lovely fruit forward grape-y nose, with a juicy gluggy crunch that turns to an overly long and dry finish that's a little flabby if not outright dull. While it isn't the most exciting wine it does have a nice colour even though it could use more structure; it is nevertheless a sincere and genuine expression of this 2020 vintage.
Pairs awfully well with an entire plate of cookies.
Dean Baldwin Lew (b. 1973) gambols across installation, performance, and photographic media. A fourth-generation restaurateur who is Toronto-born and Montreal-based, he iterates on themes of hospitality, conviviality, performative still-life, and the structural discrepancies around which we pivot. He has exhibited in Rome, Tasmania, London, Mumbai, New York, Los Angeles, Quebec City, and Winnipeg, among others.
deanbaldwinlew.ca